Our Story
Holding the Fort - Over 125 years of Castle Warehouse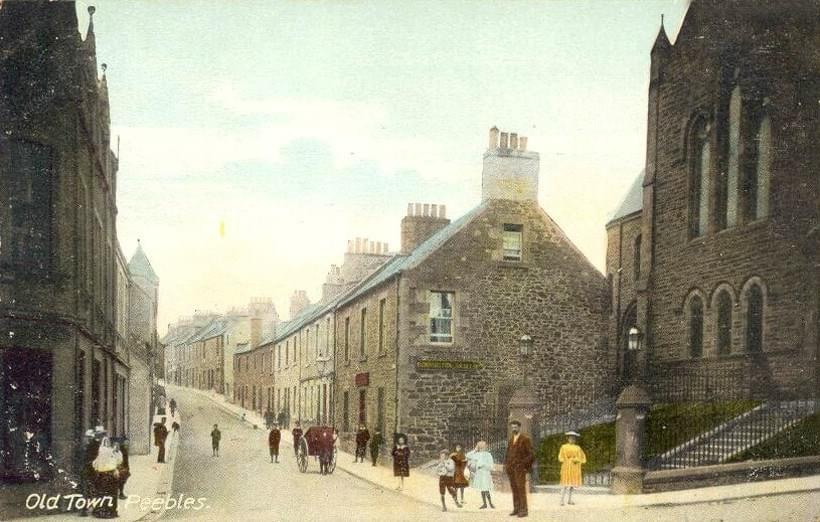 The Castle Warehouse first opened its doors at 11 Old Town on 3rd April 1896 with the launch of a "New Drapery, Dressmaking, Mantle & Millinery" business.

In 1915 Alexander Finlayson joined founder George Anderson as a partner in the expanding business.
In 1932 the two partners, now elderly, died within a few months of one another and Alexander's sons took over the business. Robert or "Bert" had trained at Sir Robert Maules' shop on Princes Street, Edinburgh, working his way through all the departments while attending night classes.
Alex had previously worked in the mill and he took charge of the country trade, motoring around the countryside to areas like Biggar, West Linton, Howgate etc. He took samples in the van and work orders for clothing and other goods.
In 1953 the two brothers extended the shop by adding two large departments where the existing main door is. Linoleum and floor coverings were sold down the street. Customers would be taken by sales assistants to see stock in a locked alley!
The Sixties saw rapid expansion of the business. Bert's son Sandy joined the company after training as a manager in Patrick Thomsons in Edinburgh.
In 1964 the family saw a chance to expand into a new area of business and bought Freer Smith's Auction Rooms in the Northgate. They set about creating three floors of Furniture, Bedding and Flooring which Sandy managed. Five years later in 1969 a branch was opened in Penicuik.
Bert's younger son Ian meanwhile had qualified as a Chartered Accountant and joined the business in 1970.
More expansion followed in the 1970s with a large extension to the original store, as well as a branch in Galashiels.
The next decade saw the fourth generation of Finlaysons start to join the business with Sandy's son Robert and daughter Kate. In 1993 the family bought the former Co-op building at the foot of the Old Town. This addition saw the opening of the Cookshop and Ramblers Coffee Shop.
Ian's daughter Anna joined the team in 1996, followed by her brother Alexander in 2001, who like his Dad had qualified as a Chartered Accountant.
The Castle Warehouse has moved on a bit since gas-lit window displays, but it is proud to continue the legacy of George Anderson and Alexander Finlayson, and still offers exceptional choice, quality, value and service.